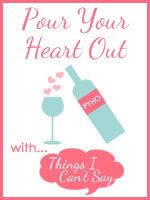 First, I understand that you volunteered and I didn't. I get that. Good for you. I don't know enough about basketball to play, much less coach, so I didn't volunteer.
That being said, if you are NOT going to coach the WHOLE team, then don't bother coaching. Leave it up to someone else. Thanks to your "awesome" coaching, I now have a child who thinks he's the worst player on the team and he's the reason the team loses pretty much every game. So yeah, thanks for that! *thumbs up* AWESOME coaching!
This is a YMCA league, not AAU or Club, which means that they are there to LEARN. So TEACH them. They are 8 and 9 years old. They have a thirst for knowledge that isn't always going to be there as they get older. Show them what they're doing wrong, but PRAISE them for the things they're doing right! The kids that already know how to play, and are good at it, let them help you teach the other kids that are just learning. Instead of only playing and practicing with the 4-5 team members that are good, put them all in there and let them learn from each other. Practice is supposed to be for the whole team. It's not to make the ones that are good, better, while the others sit on the sideline and watch. That's not really much of a practice for them, is it?!
Another thing, if you're going to give a "game ball" or "game bracelet" or whatever you're going to give, don't you think you should make sure EVERYONE on the team gets it at least ONCE, before someone else gets it THREE TIMES????? Do you know how heartbreaking it is as a parent to see your child get so upset after a game, a game in which he got a couple of rebounds and got fouled while shooting, because he thought he might get it this time? Do you know what he was the most upset about? That the person that DID get it, had already had it twice. And you know what? I DON'T BLAME HIM! Way to build them up and make them feel good about themselves! Awesome coaching job!
I realize my child is not an athlete. I get that. Unfortunately for him, he takes after his mother. But if you're not going to TEACH him, then please don't sign up to coach. He already has self esteem issues as it is. Thanks SO much, for making him even MORE self conscious.
He will no longer be playing anymore basketball. EVER. Also, if and when we sign up for another sport at the Y, I will MOST DEFINITELY make sure that you are NOT his coach. I do not want you anywhere near my child tearing him down and making him feel bad about himself. Life is hard enough as it is. Adults are supposed to build children up, NOT tear them down.

Signed,

One Ticked Off And Upset Mother